Christopher Rogers, MD, FAAP
Pediatrician, Savannah, GA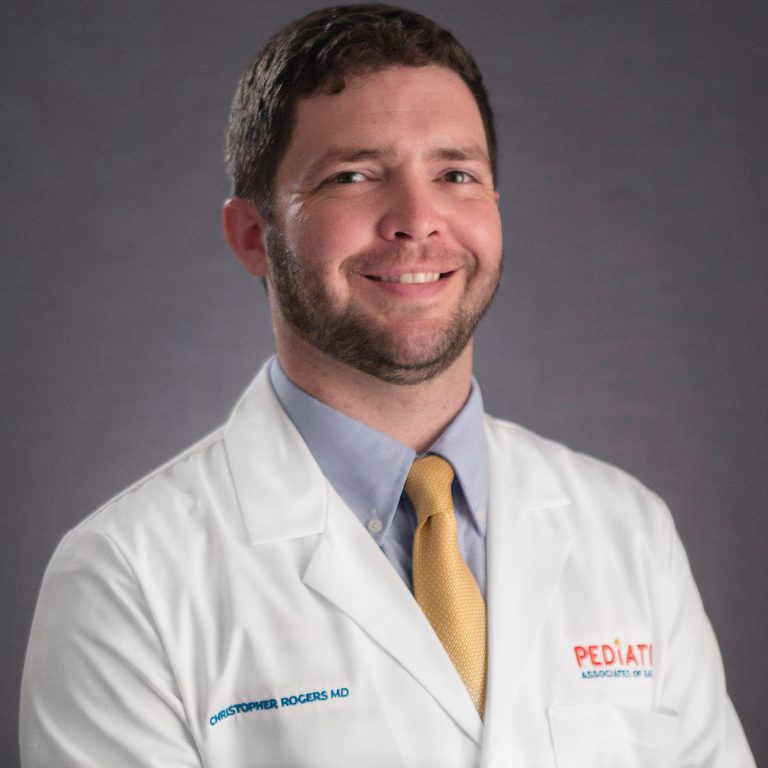 FOLLOW US ON SOCIAL MEDIA
Stay up-to-date with our doctors
and learn what's happening at our office!
Dr. Christopher Rogers was born and raised in Dublin, Ga, just a few miles down the road from Savannah. He attended college at Georgia Southern University where he was a member of the Georgia Southern football team and served as a kicker. He graduated with a Bachelors's degree in Biology and then completed medical school at Mercer University School of Medicine at the Savannah Campus. While attending medical school, Dr. Rogers served on the Mercer On a Mission Team which involved several medical mission trips to places including Honduras and Cambodia. Dr. Rogers was also named one of the 2018 40 Under 40 honorees from his alma mater, Georgia Southern University.
Dr. Rogers received his pediatric training at Carolinas Medical Center, specifically at Levine Children's Hospital in Charlotte, North Carolina.
Other areas Dr. Rogers has spent time studying are vitamin deficiency in children, malarial infections, and firearm and injury prevention.
After going through the adoption process with his daughter he has a passion for taking care of foster and adoptive families. Dr. Rogers, his wife Kylee, and daughter Wren, live in Savannah with their two dogs.
He enjoys spending time with his family, watching Georgia Southern Football games, reading comic books, going to live music shows, and attending church at Compassion Christian Savannah.