Diane R. Savage-Pedigo, MD, FAAP
Pediatrician, Savannah, GA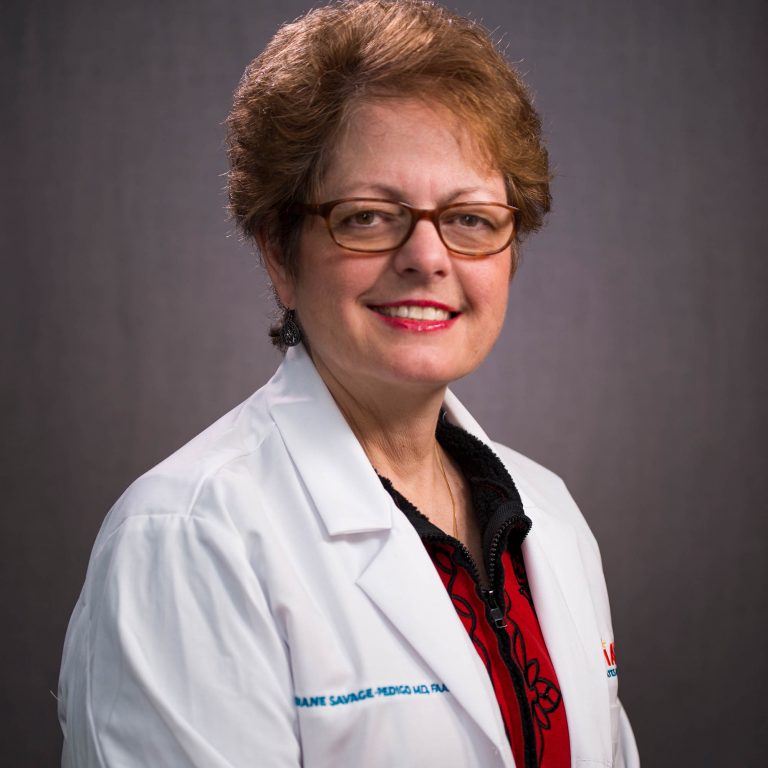 FOLLOW US ON SOCIAL MEDIA
Stay up-to-date with our doctors
and learn what's happening at our office!
Education and Training
College: University of Georgia, B.S. in Microbiology
Medical School: Medical College of Georgia
Internship and Residency, Pediatrics: Medical College of Georgia
Hospital Affiliations
Memorial University Medical Center
St. Josephs/Candler Hospitals
Certifications and Memberships
Board Certified, American Board of Pediatrics
Assistant Clinical Professor, Mercer University School of Medicine
Fellow, American Academy of Pediatrics
American Medical Association
Georgia Medical Society
Honors and Experience
Undergraduate: Summa Cum Laude; Phi Beta Kappa; Honor Graduate; Phi Kappa Phi; Alpha Lambda Delta; Top Ten Greek Women Scholastically; Dean's List; Honors Program
Medical School: Alpha Omega Alpha; Mosby Book Award; Janet M. Flascow Memorial Achievement Citation
Publications
Autonomic Dysfunction and Adrenocortical Unresponsiveness to ACTH; Journal of Child Neurology, July 1988
Pedigo, T.K., Scott, V.B., Jr. & Savage-Pedigo, D.R. (2005). Pediatric Attention Disorders Diagnostic Screener: Clinical Utility and Psychometric Acceptability.
Presented at the American Academy of Pediatrics 21st Century Symposium: Incorporating Mental Health Screening in Primary Care Settings. Washington, DC.